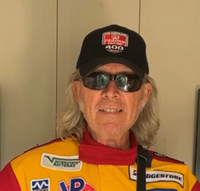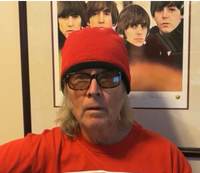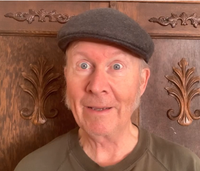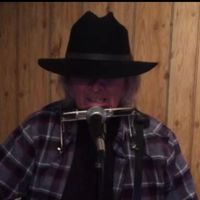 Tuesday Live cast members (L-R) Willy Witherspoon, Rob Dylan, Robbie O'Spoon and Neil Old
Toronto impressario David Mirvish announced today that Mirvish Productions have secured the rights to produce Tuesday Live: the Musical! based on the wildly popular live streaming show Tuesday Live. The show's producer/host Rob Witherspoon joined Mirvish in making the announcement.
Reporters questioned the feasibility  of recreating the main rec room stage, Willy's shed, Beatles tribute room and Robbie O'Spoon's living room on a theatre stage, but Mirvish insisted that no expense would be spared in bringing the Tuesday Live vibe to the theatre for every performance.
Andrew Lloyd Webber is slated to develop the musical score and Mel Brooks is coming out of retirement to direct the production. Brooks who appeared by video link from Los Angeles said, "For chrissake! It's a once in a lifetime opportunity."
All of the regular Tuesday Live cast members have been signed to recreate their characters on stage with the exception of Lazy Horse who is holding out for more hay.