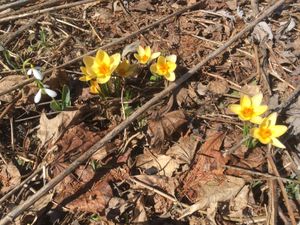 One day on the way home from high school, my father and a couple of his buddies decided to enlist in the Royal Canadian Air Force, hoping to become pilots. Dad became a bomb aimer on a Lancaster bomber based in the United Kingdom. Of the ten crews that started training on heavy bombers, only two survived. Fortunately he came back but over 45,000 of his colleagues didn't.
My grandparents escaped the chaos that was Ukraine during the Russian revolution. Grandma and her family walked out through Poland with only what they could carry. Millions died in the revolution and its aftermath including many of their relatives who elected to stay behind.
I am being asked to stay home for a few months. It's an opportunity to strengthen the relationships with those I love both near and far. I can exercise more, work on my music, learn new skills, read, write and grow more of my own food. I can help others by donating to food banks and other charities that help those who are less fortunate than me.
I can do this.